Supporting Clean Environment
In our company we support renewable energy and clean transportation. Using fully electric cars is our small contribution to future clean environment. For daily drives, our company has purchased a Battery Electric Vehicle (BEV) with a subsidy from European Union.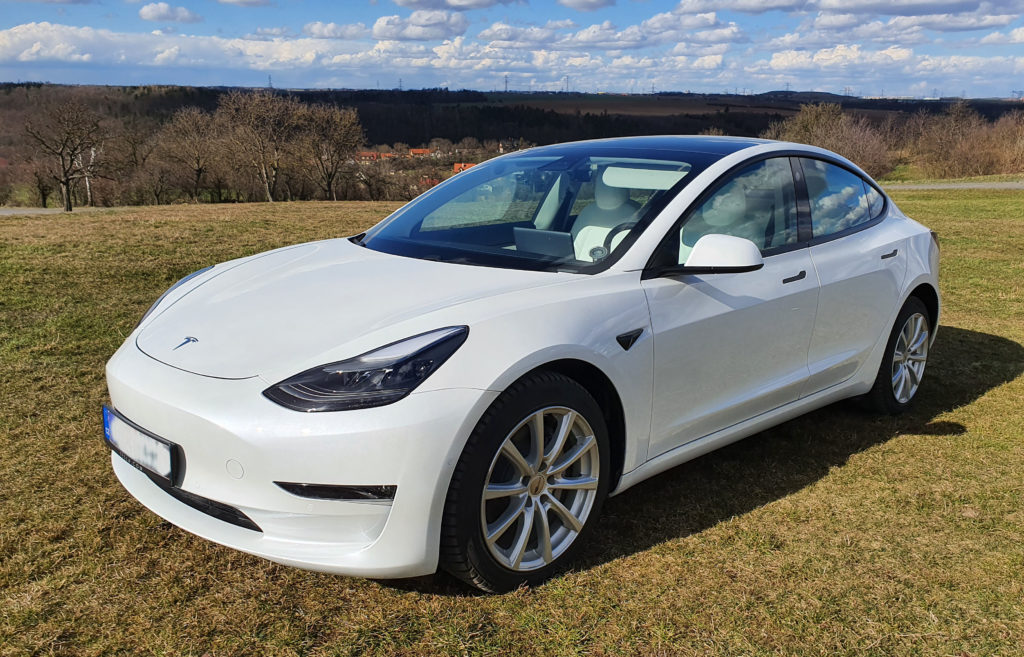 Purchased Electric Car Tesla Model 3
Program Name: Podnikání a inovace pro konkurenceschopnost 2014-2020 (OP PIK) z Evropského fondu pro regionální rozvoj
Project Name: Pořízení elektromobilu pro firmu Creo Innova s.r.o.
Requestor Name: Creo Innova s.r.o.
Date of Realization: 18th Oct 2020 – 18th March 2021
Eligible Cost: 1,175,366.22 Kč
Subsidy by EU: 352,609.86 Kč 
Project Description: The Creo Innova company forms its strategy with the goal to lower its carbon footprint. The aim of the project was to implement a low-carbon transport technology in the requestor's entreprise to support clean transportation. The requestor planned to obtain a fully electric car (BEV)to enable reduce the operating and maintenance expenses.
Conclusion and results: In 2021 the Creo Innova company has purchased an electric car Tesla Model 3 LR.
Find out about our IT services..